Our Partners
At BBC, the bedrock of our business is our relationships with our partners. With each relationship, we try to bring the strengths of our respective organizations to our customer's doors. Our goal is simple, to build businesses collectively, one home or RV at a time. Read more below for a description of our valued partners and the products of theirs we distribute:
ACH Foam Technologies
ACH Foam Technologies Recreational Vehicle (RV) Expanded Polystyrene (EPS) Insulation can be easily cut to fit sidewalls, roofs and floors of RVs. Excellent surface bonding for lamination creates an envelope around the RV. Recreational Vehicle (RV) EPS Insulation cores have fewer gaps resulting in substantially reduced heat transfer than with conventional stud construction. Fabricated CNC and custom molded parts are available upon request. State-of-the-art EPS technology assures you will receive a superior product engineered with precision accuracy for long-term performance. ACH's Recreational Vehicle EPS Insulation is recyclable and environmentally friendly. Contains no CFCs, HCFCs, HFCs or formaldehyde. 20-Year Thermal Warranty.
Achiever Entry Systems
Dunbarton's Achiever Entry System combines steel or fiberglass entry doors with their all steel Rediframe frames and, glass packages and components, to produce a wide variety of Entry and Patio/French Door designs. This system provides maximum durability during the production and transport of homes. Additionally, Rediframe's 22-gauge steel frame profiles provide maximum security against break in for the utmost in home security.
American bath group
BBC is affiliated regionally with three regional fiberglass fixtures producers. Our Kansas, Minnesota, Oregon and Pennsylvania locations provide services for Frontline Manufacturing. Our Texas location provides services for Koral Industries. Our Georgia location provides service for American Fiberglass. BBC is proud to be associated with these outstanding Bathware Manufacturers.
https://www.americanbathgroup.com/
BACO Tack Strip
A small but essential item in home construction, BACO tack strip insures carpet stays put. Tack strip is available both in Standard and Pre-Nailed strips. BACO, Quality and Consistency you can count on.
Barrette Outdoor Living
Fencing is an exceptional investment that adds value to your property. Depending on your type of outdoor environment, we have you covered with virtually endless design possibilities that can be created to satisfy every desire, taste and budget. Whether you want to blend in, or stand out, our neighbor-friendly fencing options are the perfect solution to a lifetime of worry-free satisfaction.

BHK
BHK Standard DuraWrap® Drawers are the most requested drawers in the industry today. This economical BHK Standard Drawer System is high quality, precision manufactured to customer specifications and delivered ready to assemble for "on the spot" installation.
Bradford white corporation
Bradford White Corporation is made up of Bradford White Water Heaters, Bradford White-Canada, Laars Heating Systems, and Niles Steel Tank. Each of these companies provides customers with the highest level product and service expertise available. Whether it's hot water for washing dishes, a large boiler to provide heat and hot water for a hotel, or simply advice on the best product for any application, the companies of Bradford White Corporation give customers exactly what they need.

Briggs
Briggs is a customer focused global producer of quality plumbing fixtures with manufacturing facilities throughout the Americas. For 65 years, Briggs has provided quality products such as vitreous china toilets and lavatories, as well as porcelain enameled steel lavatories, bathtubs, and kitchen sinks featuring UltraTUFF®.

http://briggsplumbing.com/support
carpenter company
Carpenter Co. is the world's largest producer of comfort cushioning products. We may not be well recognized, but you come in contact with our products every day. We help make your carpet cushier, your furniture cozier, and your bedding more plusher. We bring comfort to your life.*
Our guiding principles of continuous improvement, innovation, customer service, and integrity are as important now as they were at our founding in 1948. Our commitment to these principles drives everything we do, every day, for every customer, and has made Carpenter Co. a worldwide leader in our industry, the industries we serve, and the products we deliver.
CASA Adhesives, Inc.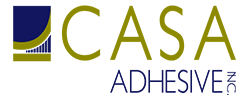 Casa's industrial adhesives are formulated to bond high-pressure laminates. Fabrics, leather, metal, insulation, carpet, and foam to a multitude of substrates Casa's products are non-flammable, non-toxic, and environmentally friendly with low VOC outputs. Casa is the leader in water-based technology.

Coastal Industries
Coastal Industries was founded in 1972 with the mission to create the industry's finest bath and shower enclosures. Located in Jacksonville, Florida, Coastal houses its manufacturing operation in the most advanced and efficient bath enclosure production facility in the world. The 250,000 square foot state-of-the-art facility employs over 200 professionals.


www.coastalind.com
Geocel Corporation
Founded in 1974, Geocel Corporation, an ISO 9001 Certified Company, has built a reputation as a manufacturer of quality sealants, caulks, and adhesives specifically designed for tough construction and repair applications. From general all-purpose to job specific applications, Geocel offers solutions that meet the demands of the virtually any construction related job.
KP bUILDING PRODUCTS
KP Vinyl Siding is a privately owned and operated company with eighteen manufacturing plants and 2200 employees throughout North America. We aren't governed by a board of directors or owned by stockholders. We hold total accountability, and that's a responsibility we don't take lightly.
For years, we've been creating newer stronger, more attractive vinyl siding styles and designs. We proudly highlight those styles in our most admired branded collections, like our Norman Rockwell line of premium vinyl siding, which consistently earns us top marks in consumer ratings.
Because we take great pride in our sterling reputation, we continually strive to exceed industry standards of quality.
National Gypsum Company
National Gypsum Company is a fully integrated building products manufacturer and one of the leading gypsum wallboard producers in the world. Placed end-to-end, the company's annual wallboard production would travel around the earth over 14 times. National Gypsum also offers a full line of interior finishing products including joint compounds, tape, and textures. Its growing cement board product line has a strong customer base in the United States and several other countries. National Gypsum is a green manufacturer by choice, committed to the development and implementation of sustainable green building policies, standards, and practices, to attaining the highest level of ecological responsibility, and resource-efficient technology.

nafco luxury vinyl tile by Tarkett
Tarkett was founded over 130 years ago and is now the largest resilient manufacturer in the world with over 28 production centers in more than 100 countries. In North America, Tarkett owns and operates nine manufacturing units that support a distribution network extending across the United States and Canada. Its comprehensive product lines are renowned in the industry for their high quality, diversity and innovation.
Tarkett uses some of the most sophisticated technologies available to produce a broad range of resilient sheet and tile, linoleum, hardwood and laminate flooring products by Tarkett. All of Tarkett's residential products are designed to meet the styling and installation needs of a diverse customer base.
In addition to style and function, Tarkett also maintains a strong focus on producing environmentally sound products as well as constantly seeking green manufacturing systems and new recycling methods in all phases of a product's life. As the first North American resilient flooring manufacturer to offer a reclamation program, Tarkett recycles waste from installations into new flooring projects in all US plants. In addition, the Quality Management Systems for all manufacturing facilities have been awarded ISO 9001:2000 registration and all Tarkett Commercial products are FloorScore certified as well as help contribute to achieving potential LEED points.
Owens Corning
Since Owens Corning was founded in 1938, the company has continued to grow as a market-leading innovator of glass fiber technology. A Fortune 500 company for more than 50 years, Owens Corning people redefine what is possible each day to deliver high-quality products and services to customers around the world.

Prime Wrap
Prime Wrap is a unique housewrap that provides ideal Moisture Vapor Transmission for all types of climates and seasons. Its woven design makes it amongst the highest rated in tensile and tear strength. Prime Wrap is very UV resistant and can remain exposed up to 12 months, while the industry average is 4 to 6 months.
http://www.weekesforest.com/products/building-products-and-cedar-roofing/prime-wrap-house-wrap/
Rubbermaid Ventilated Shelving
For more than 70 years, the Rubbermaid® brand represents innovative, high-quality products that help simplify life. From its original line of simple, durable house wares, Rubbermaid has developed a major presence in a wide array of categories ranging from home and garden to seasonal and commercial products. Recognized as a "Brand of the Century," Rubbermaid is one of only 100 companies named as having an impact on the American way of life.
Slimfold Furnace and Closet Doors
Dunbarton developed the first Slimfold bifold closet door over 50 years ago. As with the first ones, today's Bifolds are constructed of high quality steel that is pre-finished. Slimfold Bifolds are offered in innovative yet timeless designs that blend beauty form and function with any decor. Engineered for Durability Designed to Last! Easy to Install Pre-finished -- Ready to Install! Limited Lifetime Warranty
strait-flex
As a professional homebuilder for 20 years, John S. Conboy, founder of Con-Form International, Inc. now Strait-Flex International, Inc. saw the problems facing the drywall phase of home building. The taping of off-angles, inside corners and bay windows were often compromised during this stage of construction because of the lack of a superior product. John set out to design a product that would directly impact and resolve the problems of edge cracking, perfecting straight alignment and maintaining the strength and flexibility needed to get the job done. In 1995 he obtained the patent for the development of STRAIT-FLEX drywall tape and started manufacturing and distributing his product in the St. Louis area. After a short time he brought the product to national conventions where he displayed and demonstrated it to professionals within the field. The STRAIT-FLEX product line is received very well by professionals and is making its way into the homeowner's marketplace.
STRUCTURED FLOW
Structured Flow is quickly becoming an industry leader in innovative stainless steel sink and faucet design. By continuously introducing exciting styles and finishes, Structured Flow is becoming the designer's choice for Kitchen and Bath Décor. Don't be fooled by Structured Flow's pretty face, underneath the elegant good looks are proven and reliable faucet technologies that assures the homeowner of lasting value and performance.
http://structuredflowfaucets.com/

VP Products
VP Products makes innovative solutions for challenges unique to the manufactured structures industries. Two of the most innovative products make repairs associated with bottom board close up simple. Flex-Mend is a tape application with the same properties as bottom board that allows you to close up or repair bottom board immediately and effectively.